Your Database Can Now Be Downloaded As CSVs
For those new to Dolt and DoltHub, Dolt is Git for data. Git versions files. Dolt versions SQL tables. DoltHub is a place on the internet to share Dolt databases.
Recently we received a feature request from one of our customers asking us to support exporting tables as CSVs on DoltHub.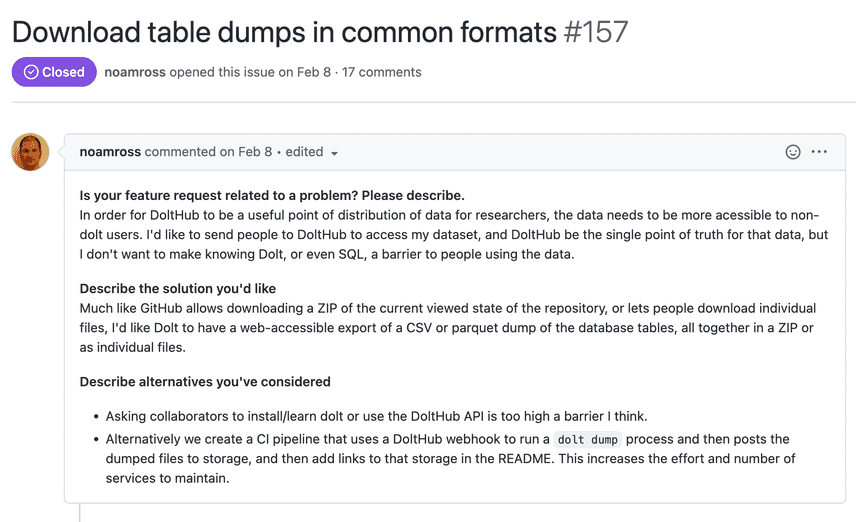 One of our continuing goals for DoltHub is to make data and Dolt more accessible to those who don't know SQL or Git. Making CSVs of Dolt databases available to anyone, including non-Dolt users, seemed aligned with this goal, so we decided to prioritize this feature and it's available now!
Features
Currently, the shortlist of features are:
It's simple to use!
What's next?
During this project, another customer jumped in and asked for downloads of individual table CSVs, and we're planning on making that feature available soon, you can follow the issue here. Feel free to let us know what features you want on Discord, or file a feature request on GitHub. We love your feedback!